It's been a lovely Bank Holiday weekend; the weather was amazing and we were all together.  Made all the sweeter by the fact that the day's pay I lost, I can now get another day.  The lazy days of spring / summer had me reflecting on how life has changed for us since the arrival of our little bundles of joy.  Our bundles are now large packages of delight, with attitude.
Fridays –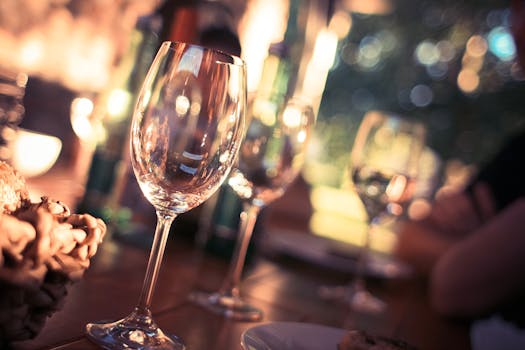 Before kids:
We would finish work and head off to the pub, probably until closing time and then maybe onto someone's house to finish off the evening with more drink and good conversation.
After kids:
It's finish work, pick up child 1, return an hour later and pick up child 2, cook dinner for kids, sort bags, sort uniform, ensure homework is all planned for, pack bag of supplies for 60-minute trip out, and then off to the pub we go.  We have 2 great kids who do allow us a one drink trip to our local pub on a Friday night, this is a Friday night ritual, not just for bank holidays.  In the summer there is the not so secret garden for them to play tag in and generally drive all the other drinkers mad with their screaming.  Hence the reason it is a one drink thing, as I think any longer may result in us being barred. This Bank Holiday Friday they made a friend, so there were three screaming children running around the not so secret garden, made even less secret by our screamers.  So, after countless, be quiets, calm downs, stop running around the tables, mind those people, be kind to your sister and play nicely, we finished our drinks and headed home for the usual bed time routine.  After that, it's our turn to eat, and then it's not long until we collapse, exhausted into bed.
Saturdays-

Before kids:
Lay in bed till around 9 ish, maybe a little later, depending on the night before.  Leisurely cup of tea, read the papers or a magazine, generally, gently ease into the day.  Bank Holiday with friends might mean a trip to the shops, a stop for some wine, followed by the prep required for a big night out, then it would have been the big night out.  If dancing was involved, this could take up pretty much the whole night, falling into bed just before dawn.  A more couplie Saturday could have been a similar ease into the day.  Lunch and a walk somewhere, followed by evening out with other couplie friends.
After kids:
It's a 6.30 start – don't you just love the light mornings?  They both have terrible fear of the cat, so have to be escorted past the cat and down the stairs, but thanks to Sylvanian Families, they were entertained for an hour before demanding food, meaning a welcome return to bed for parents.  Then it's a 7.30 restart and, by this time they are up to full speed, bickering about everything and in full on demand mode.
We decided to do the grown-up thing this weekend; doing DIY type things in the house and garden.  With kids in tow, we, along with the whole of the local area descended on B&Q for supplies.  Apparently, B&Q had thought it wise to have a Paw Patrol event on a spring bank holiday and the car park was rammed, with a queuing entry system on the go.  How random is a Paw Patrol event at B&Q?  Supplies bought, we head back home to do DIY.  Here is a list of demands we received on returning home:
Swimming costumes to be found and put on the right way around, backward bikinis leave little to the imagination – trail of clothes is left from garden to bedrooms
Water balloon filler bottle to be filled and water balloons tied – repeat this task about a million times
Sun loungers to be dragged out of the shed, cleaned and laid out with cushions
Drinks
Snacks
Find bouncy castle – total result that the thing still inflated, an inflate / deflate it, repeat many, many times over the weekend, as apparently it is fun to be on it when it deflates.
Clear up burst balloons to stop the rabbits eating them and choking – again repeat a million times
Sand table to be refilled after all the nasty looking sand had been removed
More snacks
Too hot, shade to be found in the form of spare garden umbrella
Shed / play house hunt for balls, all of which are in the neighbour's garden. Luckily this was his weekend to go do a ball return, about 10 balls returned on Sunday morning.
Realisation that we had forgotten sun cream on one arm, as it started to go red, there was quick dash to cover it in as much factor 50 as we could find.
Dinner – to be laid out in the garden, then cleared; there is not a chance either of them could possibly carry a plate into the kitchen.
Repeat most of the above
Provide tablets for indoor, cooler entertainment while we tidy away all of the garden equipment.
After this it was time for them to go to bed, luckily tired after a day outdoors and an early start.  We could then get on with some of the DIY that had been cast aside in favour of parenting demands.  Bottles of wine and cider opened. Dinner. Collapsed into bed exhausted.
Sundays-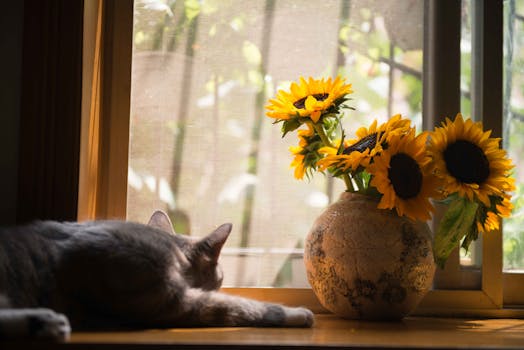 Pre-Children:
A day of lazing around watching TV, reading, maybe a lunch out and a walk somewhere.  It's a bank holiday weekend, so there may well be another evening in the pub.
After children:
We were joined by a 4 ft unicorn (no this was not a drug induced hallucination, we actually have a 4 ft cuddly unicorn) and 2 children around 7 am.  Then, we repeated all of Saturday, but without the trip to B&Q.  This time we decided to delight them with a trip to the local steam fair, which is always popular, until we refuse to pay for the Hook a Duck game and all descends into despair.
Mondays

Pre-Children:
Beach trip for sure, no worries about sitting in traffic as the music would be on, there would be no rush to get home, so if it took forever to get there, then that was not a problem.  Few drinks, snacks a good book packed and we were all set to go.
Post Children:
A beach trip is now like an arctic expedition, planning, packing and preparing for 1 little day out is now more effort than planning for 2 weeks away pre-children.  Children can't cope with traffic jams, it is a proven fact that they melt down after a whole 5 minutes in the car.  We decided that this unseasonably hot day was no day to be fighting the crowds (I sound more and more like my own parents every day… argh!)  Needless to say, the DIY had over run so the one planned social event of the weekend had to be postponed, possibly the next months' worth of social events may need to be postponed, DIY is quite time consuming!
We decided that Monday's mini outing would be a picnic in the park, when I say picnic I mean some swiftly heated mini sausage rolls and a cheesy dipper each (not exactly a planned picnic), followed by a trip to a local river for some paddling. I had forgotten just how much rain we had had over the last few weeks; the river was more of a wading / swimming event and for the none swimming duo, it proved a little too tricky, muddy and it seems that pond weed feels funny on their feet.
Not unlike their mother, my 2 like to observe people but, sadly, they lack filters, so here is just one of their many observations:
DD1, "Mummy why is that lady only wearing pants and her boobie holder?"
Me, "It's a bikini, not pants and can we say it a bit quieter please?"
DD1, "They look like pants." Followed by lots of giggling and sniggering, plus me telling their Dad not to look as the bikini wearer only looked about 15.
Another memorable comment of the weekend was:
"Mummy, my pumps are bad, they feel like I have pooed myself!"  Not exactly what you want to hear on your relaxing Bank Holiday weekend.
All that said, I would not change a thing, time with the kids is the best.  The ordinary days make for the most fun sometimes.  It's all about making memories, no matter what you do, enjoy it and remember it.