The History
We formed a plan when it came to schooling and like many well-made plans, things changed and the plan fell apart.  We relocated to get a bigger house, this meant the 4th change in nursery / pre-school but it was going to be worth it as this was to be our house for the duration of their schooling.  The girls started their new pre-school after we moved, this led into the village primary and all was going to plan.  Then, the next move happened, unexpectedly.  It was too big a move to remain in the school, I think 1 hour 50 minutes each way is just that little bit too far!  So, began the hunt for the new schools.

The Practicalities
It is immensely stressful moving house, which I knew as I had done it many times before.  But suddenly I had to factor in the switch of schools when we were,
so far away from the new house,
and
at the mercy of everyone else in the house sale chain as to when things might happen.
I began to panic about finding suitable places, you are not actually able to apply for the place until you have a completion date on a house sale.  I am quite keen for my children to have the perfect attendance record, as their little faces when they didn't win the award for attendance was heart breaking.  Don't get me started on that one though; they didn't ask to be sick, but that's one for another time.  I then started to get mad images of children's services knocking at my door because they had not got a new school place, so I knew I had to find a way to sort things quickly.
Contact with Schools
I dealt with two local authorities as were moving to a house on a county border; I found both to be equally helpful.  Though you need to make a formal application to the authority, once you have your sale completion date, or proof of moving address, you can speak to the schools before that time.  I rang around many of the local schools looking for places and they could not have been more helpful.  They are not able to talk about waiting lists but can tell you about spaces they currently have.  Schools with spaces will take children out of their catchment area, so as long as you are willing to travel, then the choice is yours. We had done our research prior to moving and knew the school we wanted, so we put in our application as soon as we were able, knowing full well we would be placed on a waitlist.  Waitlists are complex things, there are so many rules as to how to they decide your place on the waitlist, it is hard to know where you will end up.  The schools are able to tell you where you are on the waitlist, but it can change daily as people move in and out of the area.
The Long Distance Transfer
I found the stress of the timings too much to bear, so after some discussion with the children's teachers, I decided I would home school for an interim period.  The aim was to take the pressure off us and give us time to do things calmly.  It was a simple process as we were moving out of area, all I had to do was put the request in writing to the school and they did the rest. I set up my home school kit and on the day of the move, the children waved goodbye to their school friends and we started our short home school adventure. It wasn't a huge challenge as they were only in Year R and Year 1 at the time.  The main thing was that it gave us breathing space to find the right place for them.
Choosing the Right School for The Children
I am lucky in that I drive and was able to be available to drive them to their new school, however, I didn't really have a choice as there was not an available place within walking distance.  I believe that transport could have been provided but as we chose a different school to the one we were offered, that was not an option for us.  As soon as we arrived in our new home, I started calling around the schools to see what places were still available.  It was a challenge to find a school that had places for both children, we considered splitting them up but the logistics of that made it expensive, even impossible in some cases.  We found a few schools and took the children to see them, we wanted them to feel like they were involved in the choice.  Eventually, we went to visit one in a nearby village, which fitted the bill.  They both enjoyed their visit and said that they would like to go to the school.  By this time, they had left their old school, so didn't have that difficult issue of leaving behind something they loved and replacing it with this new school.  Home school was going OK, but I could see that they missed the company of other children.
Settling In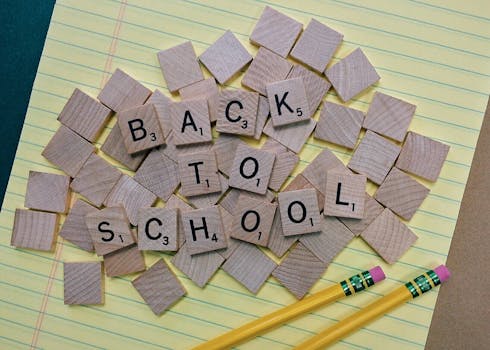 Whatever the reason for a move, whether it be good or bad, it is essential to be as upbeat and positive about the move when the children are listening.  Make it seem like an adventure, highlight all the positives that the school may offer – great playground, sports facilities, anything that might appeal to your child.  Hopefully they will like the new uniform and getting all new things can be quite exciting.  You will understand that I am talking about younger children here, I doubt that a teenager would be quite so easily convinced.  Communication is key, keep talking to them, make sure they understand the process and when things will happen.  We arranged two settling in sessions with the school, which were brilliant.  The girls knew they were only there for a short time and the whole novelty factor really helped.  When it came to Day 1 for real, they were excited about going as they had tried it out and had fun.
What Happens When the Novelty Wears Off?
To start off with there will be a huge novelty factor for everyone involved.  The children will be the interesting newbies and the other children will be fascinated by that.  The teachers will make a real effort to settle them in and communicate daily with you about their progress, the other mums will welcome you in and hopefully you will quickly find out the lines of communication.  Facebook or WhatsApp groups are a life saver for newbie parents as you find out so much from them.  The biggest issue about joining a school without all the usual introduction is that there is so much general information you won't know, so other parents are key to information.  But eventually this wears off, the children return to their clicky groups (as do the other Mums), the teachers stop communicating quite so frequently and no longer make that extra special effort with your child, general day to day life kicks in.  This is when things get tough for the children and parents / carers have to up their game:
Playdates – arrange ways of making friends outside of school, don't force them to play, but try to find out who they would like to invite to their house. The usual school etiquette is that the favour will be returned, so that means at least 2 playdates.
Clubs and activities – if you have an outgoing child, sign them up as quickly as possible to activities, where they can meet new people and generally feel part of something. School clubs might already be full, so make sure you book in for the next new term. If your child is less keen to join things, it could take a while but Google all the local activities and research options until you find something that works for them.
Talk to teachers – don't be in their face every day, but do keep up to date with them, push for information if you think there is an issue. If your child is unhappy or worried about something, the teachers need to know.  They can't prioritise your child but will make sure they deal with any issues that arise as long as they are made aware.
Do your bit as a parent / carer – get involved as much as you can. Volunteer in class, at the PTA stuff, try to socialise with other parents, get to know people.  This bit is tough if you are working and can't get to the school, or just too shy to talk to other parents, but keep trying and it will happen.  Not all PTA events are in school hours, you might be able to help out at a weekend.
Most importantly of all, find a way of checking in with your child. Sadly, "How was you day?" probably won't cut it as a starting point for a conversation, you need to get clever.  Timing is everything if you want a child to talk to you, wait until they are relaxed and not busy doing something more interesting.  One of mine is easier to read than the other and has certain physical complaints when she is worried, so I generally know when I need to delve into the workings of her brain – believe me it can be a challenge.  The other one is very secretive, so desperate to please that she pretends she is happy, so as not to upset us.  Sometimes she seems flat and lacks enthusiasm, I know this is when she has a worry, but getting to the root of it can be difficult.
Resilience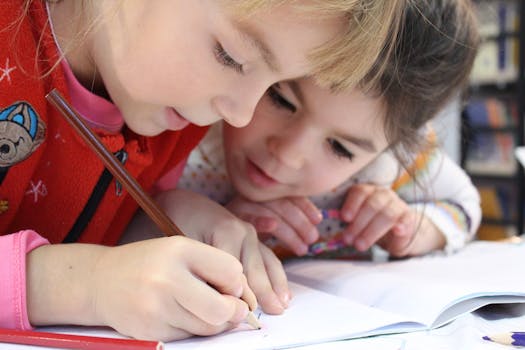 Children are far more resilient than we realise, they cope with so much by just getting on with things. Having placed them in an interim school, we had to make the move to our preferred, local school when the places came up.  This meant a separation, which was really tough, but they got through it.  Eventually another place came up, so they could be together once more. I was terrified that this next move was going to push them over the edge, but if anything, they have come out fighting.  Stronger, happier and achieving more than ever before, this took just under 2 years though, so it was a long road to feeling settled.
It is never easy coming to terms with a move and leaving behind something familiar, surprisingly though, you, and they, can get through it.