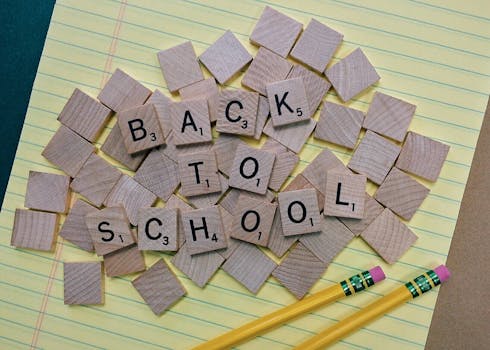 Dear Teacher
Welcome back from your holiday, it probably seems like a distant memory already.  I know you hear this all of the time and it is the same for everyone but, please hear me out.  My children are not babies, it is not the first time I am releasing them to your care, in fact they couldn't wait to get back to you and their friends.  But please understand that every September for me is like letting go all over again.  I waved a fond farewell to Infants in July and now my big grown up girls are both in Junior school.  'Just let go!' I hear you cry; if only it were that simple.  They are older, but they are still young and I want them to stay children for as long as possible.  Independence, resilience, maturity are all brilliant things to learn, so please teach all those, but don't make them old before their time.  We are a long time grown up and let's be honest, it is not always fun being grown up, there are tough times ahead.
My children have bounced around a few schools so are used to this change of scene thing, but not all children are the same, change is hard.  You know that just as much as they do, as you face a room full of new children, new names, new behaviours to learn, and all that is ahead of you this year to come.  Please welcome the new parents too; we didn't all have the greatest time at school and every time we step foot in those grounds, our memories come flooding back, we don't talk about it and probably no one knows the things we went through, but take heed, some parents may feel like children again when they are in that place you feel so at home in.
So, care for our children, share with us, don't shut us out and we will support you as much as we hope you will support us.  Some will judge, but I will try not to, some will compete, but I will try not to, some will complain; don't take it personally.  I will come to you when I need to, so please come to me when you need to. If there is something that my little darlings are doing that bothers you, then tell me, as I am possibly blind to many of their faults, but probably not.
My biggest and final request is that you help them maintain their individuality, keep being who they are and support them in being proud of everything they will be.
All the best
Yet another new parent.
____________________________________________________________________________________________
Dear Parent
For some of you today will be a complete relief, you have been planning for this day for 6 weeks and welcome the return of that unique routine.  For others it will be the end of something wonderful and a heart-breaking wrench.  I get that you feel lost without them, that you are worried they feel more for me than you, but believe me, they really don't.  All I ask of you is take your share of the load, please teach them respect, empathy and all about your world.  Do remember that most of their behaviour is a mirror of yours, if you are believers in tough love, then possibly this will show in their behaviour towards others.  Teach them to care.  I will teach them about reading writing, the big wide world out there and all if has to offer, but I can't do it alone.
I am nervous too, it is new for me, 30 or more new names to remember, plus their parent's faces.  I need to remember that K has an inhaler, that A uses an EpiPen, M is allergic to nuts, E is allergic to dairy, L has just moved here and has little or no English, N is currently in foster care pending an investigation about his parents, R has behavioural issues as a result of previous issues at home …… these are just the ones I know about.  (Obviously these are made up children, but not made up issues). When you make a judgement about R and how his behaviour impacts on your child, please think about why he is the way he is and ask your child to support him.  I will never be able to tell you the issues and the reasons, so I ask you to respect everyone for who they are and teach your children to do the same.  In their adult life, your children will come across all types of people, so learning young how to react and behave is so important.
I will care for your child and I am not alone, we are one big team and no one here is more important than anyone else, we work together as one; staff, pupils and parents.  But your child is not the only one; I will try to remember every little detail about them, but please be patient and remind me sometimes.  I welcome notes about things that might impact on their school day, I might not have time to speak to you individually every time, but write it down and I will read it and get back to you.  In a class of 30, they are all priority but there is only one of me, I will not neglect your child or favour another, even though you might think I do.  I will do my very best to be there for them all, every single day and if not me, then one of the school team will be there.  We will look out for their wobbly moments, we will check in on those that are not always the first to speak, we will try so hard to give everyone a chance to be part of everything we do.  Trust us, support us and we will do our best to look after your precious little people.
All the best
Your child's new teacher.